The Highwaymen MC-Basic Black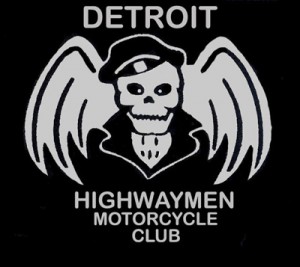 When it comes to well-known motorcycle clubs the Highwaymen are usually not on the top of the most recognized names list. Yet interestingly, their patch is pretty familiar to most Americans. The colors are your basic black and silver, and the patch features a skeleton wearing a leather jacket and a biker cap with wings protruding from his back. The patch design is so well-known that even individuals who know nothing about motorcycles clubs can make the connection between it and the bikers.
The Highwaymen date their founding back to 1954 Detroit. In fact, they are the largest single motorcycle club in the Detroit region with more than 100 current members in good standing. They also have chapters in five other states including Kentucky, Indiana, Florida, Tennessee, and Alabama. Although they aren't the biggest motorcycle club in the world, they still have fairly good name recognition.
Motorcycle clubs like the Highwaymen typically order their patches from a wholesale distributor with the capability of producing custom bike club patches. The Cheap Place is one such outfit located in southern Florida. They can take orders for just about any design and have them produced and shipped directly to the customer. All they need is a copy of the design and an order of 20 or more pieces and they're good to go. They can provide custom patches for motorcycle clubs as well as any other kind of group - be it a kids club, civic organization, service group, etc.
If you're looking for custom club patches just be aware that The Cheap Place cannot sell the patches of established clubs to just anyone. You need to provide your club's unique design or demonstrate that you are a duly authorized member allowed to order patches for your club.
Login to comment