Retail Price:
$2.00
Our Price:
$1.50
You Save:
25%
3x1 inch
Embroidered Patch with Plastic Backing
Iron on Patch to Clothing
Can be Sewn on to Leather Jackets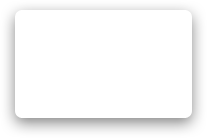 Description for Enforcer Iron on Patch
Enforcer patch for the one who is assigned the enforcer within your motorcycle club. Measures 3x1 inches embroidered in white with white borders over black.
This is an Iron on Patch with heat activated glue applied over the plastic backing.
Refrain from ironing on a patch to leather jackets or vests.
You should only sew patches when applying to leather such as vests, jackets, chaps, purses or wallets.
This patch can be easily sewn on as it features a clean die cut border.
Heat Pressing embroidered patches works wonders when you need to customize caps, hats, shirts or jean pants.
This patch can be ironed on!
Add a personalized look to plain old clothes you wear or sell with iron on patches.
Apply for a wholesale account if interested in making bulk patch purchases.
Products Related to Enforcer Iron on Patch
Find similar products for Enforcer Iron on Patch in these categories
Reviews for Enforcer Iron on Patch
Write a review
Your Name:
Your Review:
Note:

HTML is not translated!
People who bought Enforcer Iron on Patch also bought
More information for Enforcer Iron on Patch
Basic Info
Dimension
3x1 inch
Color
Black / White
Material
Embroidered Patch with Plastic Backing
Rating
Everyone
Product info
Application
Iron on Patch to Clothing
Backing
Plastic
Borders
Can be Sewn on to Leather Jackets
Patch Size
Small
Patch Shape
Rectangular
SKU
P2864
ASIN
B00725TWMS
Weight
0.15 Ounces