Retail Price:
$5.00
Our Price:
$3.99
You Save:
20%
1x1 inch
Lead Free Pewter (MADE IN USA)
Attach to Zipper for easier grip
Qty:
8

Available ,
ships today
Model: ZIPP-005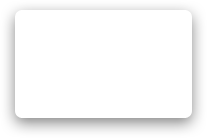 Description for POW MIA Zipper Pull
The zipper pull features the POW MIA You are not forgotten emblem measuring about an inch by 3/4 of an inch.
Use zipper pulls to replace broken zippers on your jacket.
Zipper pulls also make it easy to zip open your zipper while still wearing your gloves.
These quality zipper pulls are silver plated proudly Made in the USA.
1 inch long clasp 
Products Related to POW MIA Zipper Pull
Find similar products for POW MIA Zipper Pull in these categories
Reviews for POW MIA Zipper Pull
Write a review
Your Name:
Your Review:
Note:

HTML is not translated!
People who bought POW MIA Zipper Pull also bought
More information for POW MIA Zipper Pull
Basic Info
Dimension
1x1 inch
Color
Silver
Material
Lead Free Pewter (MADE IN USA)
Product info
Application
Attach to Zipper for easier grip
SKU
ZIPP-005
Weight
0.18 Ounces