The Hells Angels Motorcycle Club Patches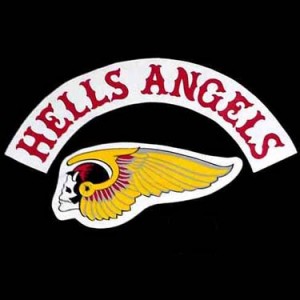 Among all the motorcycle clubs in the world, perhaps the most famous is the Hells Angels. This club was formed in 1948 in Fontana, California by a small group of individuals who had come from other clubs. On paper, the Hells Angels are officially incorporated under the name Hells Angels Motorcycle Corporation. They are currently one of the four largest clubs in the world with approximately 230 chapters in 17 countries.
The Hells Angels have a pretty rough reputation in many parts of the world, yet according to their website the organization is nothing more than a large group of individuals with a common interest in motorcycles joining together in order to ride together. Their website states that they organize group rides, social events, fund raisers, and rallies; all things the club does indeed do.
As for their name, the club asserts that it was the suggestion of Arvid Olsen, a former World War II pilot and associate of some of the founding members. Olson had apparently served during the war with the famous Flying Tigers as part of their Hells Angels squadron. That squadron took the name from Howard Hughes' 1930 film entitled Hell's Angels, which depicted the heroic acts of military pilots engaged in death-defying missions.
Their remains some debate about the early history of the motorcycle club and who was actually involved in establishing it and setting its direction. Nonetheless, through the years the club has grown significantly in terms of its membership and geographical coverage. Today, it's not uncommon to see groups of bikers with the Hells Angels insignia traveling down the highway in lines that stretch for miles.
You too can have custom club patches made for your motorcycle club right here at The Cheap Place. We do not sell your Custom Motorcycle Club Patches to the public, we only offer them exclusively to your club members through our custom patch program.
Login to comment