Funny Patches is what we do. Spread the humor, make others smile. Decorate your jacket with funny saying patches.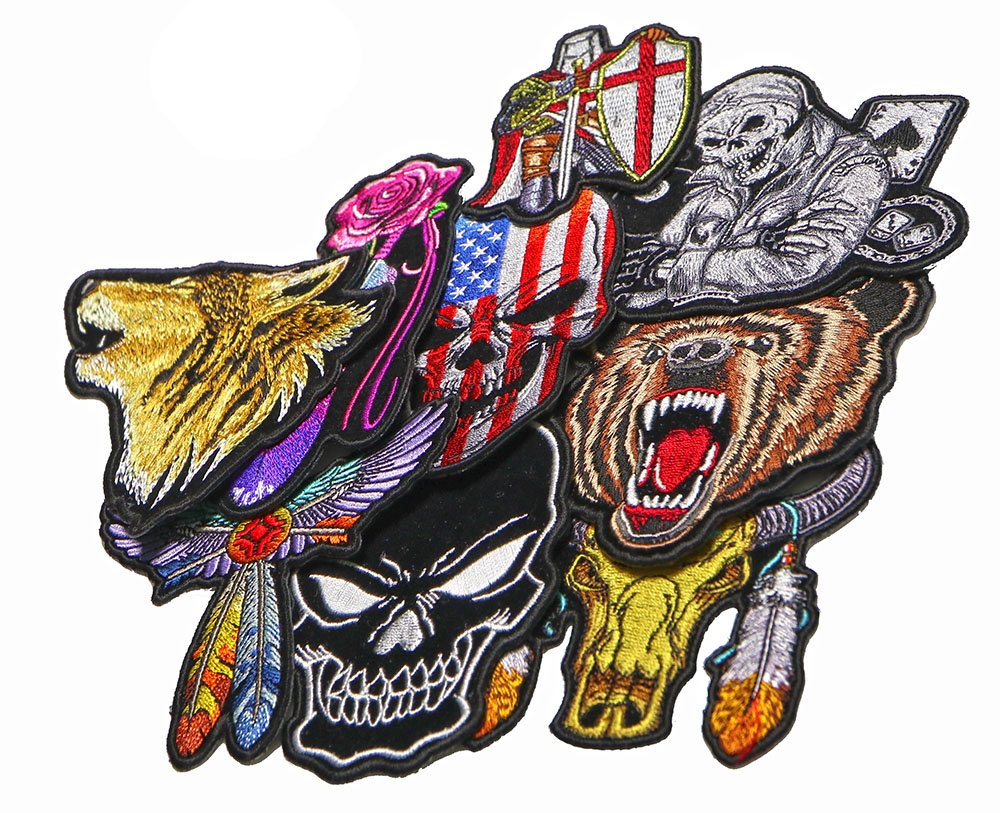 Colorful Small Patches for your Leather Jacket can be found under our Jacket Patches Section. You can also view any other category and filter them for Artwork patches to see just the colorful ones rather than the saying patches. Have fun browsing TheCheapPlace.com
Saying Patches is a full category! We have so many different saying patches for you to put on your jacket. Patriotic to Funny to Vulgar ones, we've got these patches covered. Generously sized to 4 inches wide so they can be easily read. Nicely embroidered letters. These Saying Patches can be sewn on to your leather or ironed on to your denim.
We carry a wide range of embroidered patches here at TheCheapPlace. We started our patch business selling patches to Bikers. We work every day to come out with new designs for our Biker customers
Embroidered Flag Patches section is filled with many different color and size American flags as well as international flags. You can find many different Red White Blue American flags with different colored borders ranging from 2 inches to 10 inches in size. Our flag patches can be ironed on to your denim or cotton shirts. You can also easily sew them on your leather. Clean borders, clean embroidery. Tight quality patches.