Kiss My Ass Pin -
Our Price: $3.99
Pin

Made in Rhode Island, New York. American made Pin

Pierce through Nail Backing & Secure with Clutches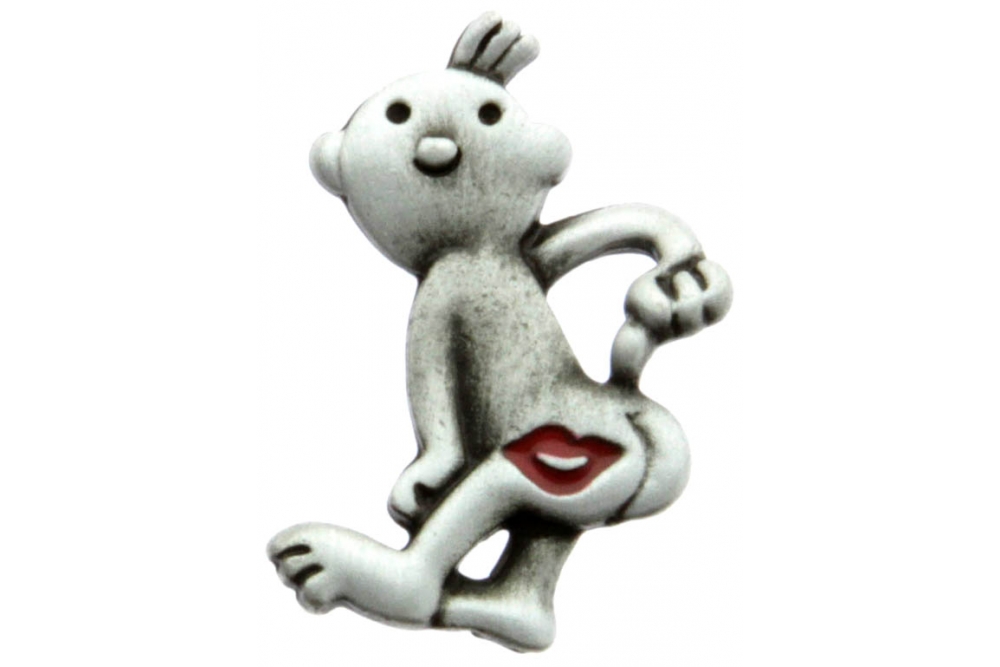 Product Information
Comments
Made in Rhode Island, New York. American made Pin
Application
Pierce through Nail Backing & Secure with Clutches
Product Description - Kiss My Ass Pin
The Kiss My Ass pin mesures about an inch tall and weighs about 54 grams
The pin is of a monkey looking punk pointing to his ass where sits red kiss.
Kiss my ass pin is proudly made in the USA and is made of 100% lead free pewter.
The backside of the pin features a single nail backing. Comes with standard clutch for installing on your clothing.