All 50 US State Patches Embroidered Small Rockers -
4 inches
Reg Price : $199.50 Bundle price: $149.63
4 inches

Embroidered Patches

100% Rayon Thread Synthetic Embroidery. Plastic Backing with Japanese Iron on Glue.

Iron on or Sew on Application

Features Plastic Iron on Backing. Heat Press at 270 Degrees Fahrenheit for 12-30 Seconds

Clean Cut Embroidered Borders for Easy Sewing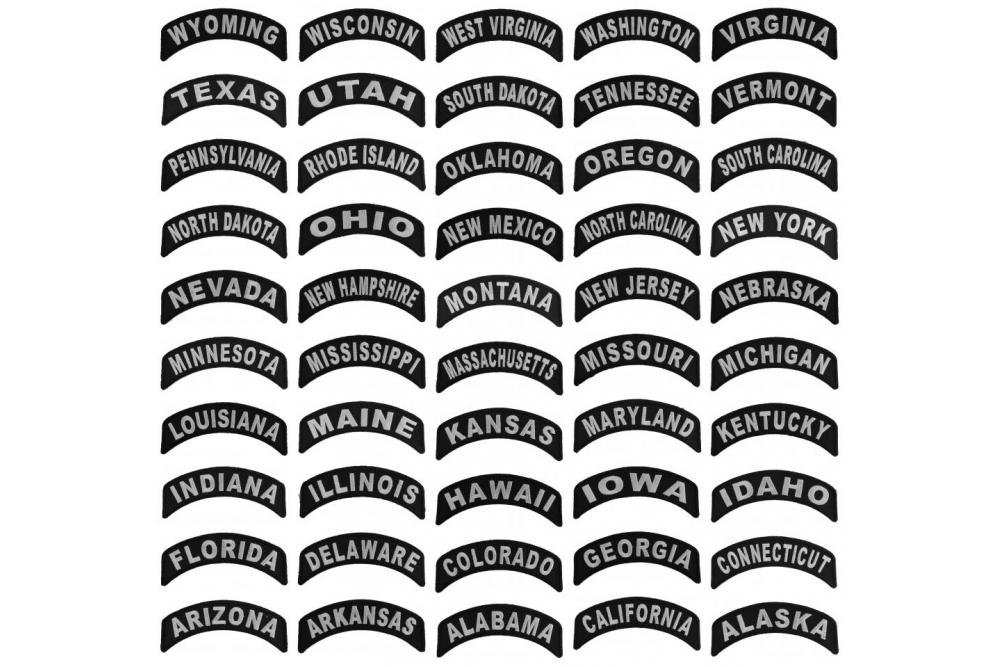 Product Information
Product Type
Embroidered Patches
Material
100% Rayon Thread Synthetic Embroidery. Plastic Backing with Japanese Iron on Glue.
Iron on Instructions
To properly iron on the patch temperature is important and must be between 260-280 Degrees Fahrenheit. 30 Seconds of applied pressure at the correct temperature is needed using a household iron. 12 Seconds is enough if using a heat press.
Application
Iron on or Sew on Application
Backing
Features Plastic Iron on Backing. Heat Press at 270 Degrees Fahrenheit for 12-30 Seconds
Borders
Clean Cut Embroidered Borders for Easy Sewing
Product Description - All 50 US State Patches Embroidered Small Rockers