Retail Price:
$5.00
Our Price:
$3.99
You Save:
20%
1x1 inch
Stamped Metal
Pierce through Nail Backs with Brass Clutches
Qty:
3

Available ,
ships today
Model: LBP-0394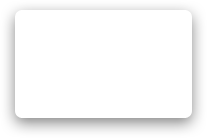 Description for POW MIA Eagle Pin
The POW MIA Eagle pin measures 1x1 inches. POW MIA symbol hangs to the left of an eagle head. Black, white, brown yellow and red colors used in this Eagle pin's finish.
Not just a flat pin, but a 3-D feel pin.
Single Back Nail attachment as seen on alternate image with standard clutch backing.
We recommend you use proper pin locks to secure your pins.
Products Related to POW MIA Eagle Pin
Find similar products for POW MIA Eagle Pin in these categories
Reviews for POW MIA Eagle Pin
Write a review
Your Name:
Your Review:
Note:

HTML is not translated!
People who bought POW MIA Eagle Pin also bought
More information for POW MIA Eagle Pin
Basic Info
Dimension
1x1 inch
Color
White / Brown / Black / Yellow / Red
Material
Stamped Metal
Product info
Application
Pierce through Nail Backs with Brass Clutches
SKU
LBP-0394
Weight
0.2 Ounces